DanaProParts.com -
Universal RTV Sealant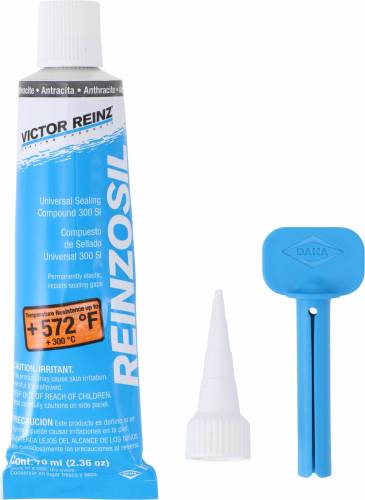 Browse Universal RTV Sealant
Products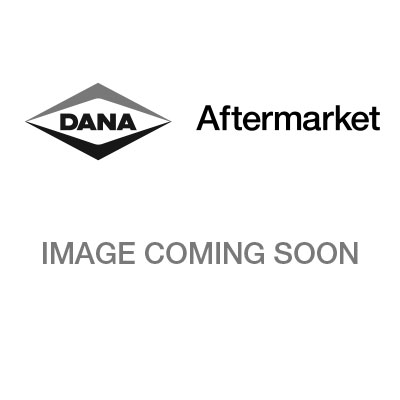 Sold as package qty of 25 only.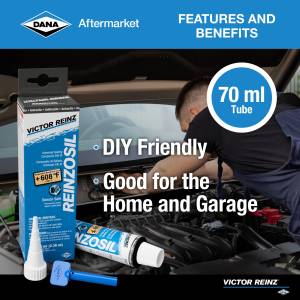 Description:
☑️ RTV SILICONE GASKET MAKER.
Reinzosil is a permanent, highly elastic universal room-temperature-vulcanizing (RTV) silicone sealing compound with fast, acid-free curing. Use for intake manifolds, valve covers, axles, differential covers, oil pans and more.
☑️ ONE TUBE FOR ALL RTV VARIETIES.
This one-tube automotive RTV solution is a direct replacement for over a dozen RTV silicones, such as oil-resistant, high-torque, blue, grey, red, and black RTV silicone sealants.
☑️ OIL RESISTANT, HIGH-TEMPERATURE SAFE.
Resistant to temperatures from -58°F to 482°F, and briefly up to 608°F (-50°C to 250°C, briefly to 320°C).
Single Tube (1 Each, 70 ml Tube) - Graduated Nozzle, Dana Applicator Key Included